Welcome to Atlantica Wiki
The free Atlantica Online information source that everyone can edit since July 22, 2008.
| | | | |
| --- | --- | --- | --- |
| Guides | General | Gameplay | Community |
Atlantica Wiki is a site dedicated to collecting all Atlantica Online knowledge and media. Our site is created by readers just like you, who join us and help write our articles. It doesn't matter whether you're a novice editor or a seasoned wiki aficionado, whether you wish to make small improvements here and there or contribute a great tome of esoteric knowledge, as long as you enjoy playing Atlantica Online there is always something that you can do to help make Atlantica Wiki better!
New editors: New to wikis? There's nothing to be afraid of! A full page history is kept for every article, so even if you make a mistake your changes can simply be improved or undone, so get stuck in right away! The tutorial and editing help will help you get started quickly. If you still have questions, try the official documentation or ask us! Test your editing skills in the sandbox, where you can try anything you like until you feel comfortable enough to start editing some of our main articles. Once you become more comfortable with editing, familiarise yourself with our guidelines to improve your style. The editing guidelines are very important!
Although you can edit anonymously, you will enjoy editing more if you create an account, free of charge, and edit under your own name! An account will also help you to keep track of your changes and enjoy the other registered user features of the site, such as widgets.
Start a new article: We love new articles, and starting new articles is easy! Just search for the title of an article using the search box beneath our logo at the top-left of any page. Check the results to see if we have a similar page already. If not, you will fund a link to create a brand new article! Alternatively, you can enter the title of a page directly into your browser address bar.
Not sure what to write about? Wherever you see red links throughout the site, these indicate pages that do not exist yet. Click these links write about that subject. Wanted pages is a list articles that do not exist yet but are linked from one or more pages. As soon as you create one of these pages it will already have links pointing to it so other users can easily find your work!
Improve an existing article: You will find many things to improve by just browsing the site. Some articles have been tagged as stubs by other editors, indicating that they still require significant contributions to make them complete. Any help you can provide on these articles will be greatly appreciated!
Adding images to articles is a really great way to enhance them quickly! Just upload your image and then insert it into relevant articles. Keep in mind that it is not possible to link to external images: all images must be uploaded to the wiki before they can be used.
If you want to add any info that isn't already on a page here is an easy way to get started.
1,442 articles
1,994 files uploaded
16,133 all-time edits
2 active editors
---
Atlantica Wiki is regarded as an official fansite.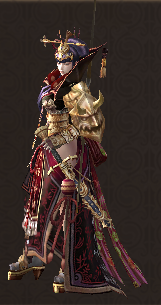 The incarnation of Japan's first Empress, this mercenary is an expert of both bow and magic.­­
What are your thoughts on the new Atlantica Wiki Theme?