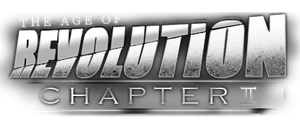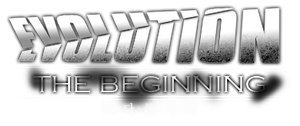 Patch 7.04, titled The Age of Revolution (or Evolution: The Beginning in Korea), is a game patch released on February 18th, 2009.
Documented changes
Edit
New hero classes
Edit
New mercenary
Edit
Elementalist
Edit
Mercenary lease system
Edit
New hero skills
Edit
Sword

Axe

Spear

Cannon

Gun

Bow

Staff
Equipment exchange
Edit
[Wild Cat] in Rome will exchange grade ten equipment of level 70 or higher for higher level equipment of grade seven or higher.
A Oriharukon enhance stone is required for the exchange.
New quest chains
Edit
Jiuzhaigou Ghost Town
Edit
Lijiang Women's Village
Edit
Sea of Clouds Tower
Edit
Human Heritage I
Edit
Additional quest chains
Edit
New Dungeons
Edit
Alcatraz Prison
Edit
Valley of Oblivion
Edit
Sealed Tower of Darkness
Edit
Birthday system
Edit
Player versus player
Edit
Community
Edit
Nations can now gain experience points to level up.
Only nations above level five may use King's Judgment.
Nations now have a nation warehouse. Storage size will depend on the nation level. The warehouse can be accessed from [Caesar].
Guild and town quests now yield more experience and guild points. New types of quest have been added.
Manager's scrolls can be used up to five times in a day.
When a hero below character level 30 sends mail, they will expend 50% will. This does not apply to friend/guild/mentor/referrer mails.
View your referrals from a new menu accessible via Community -> Referrer.
When a friend levels up beyond character level 50, players will gain additional experience for up to an hour (previously it was ten minutes).
Referrals will no longer give points upon referee registration; points are given one the referee reaches character level 30.
Interface
Edit
The mercenary room has been increased from ten slots to a maximum of 20.
The extended material bag limit has been increased to hold four rows instead of two, and the interface has been adjusted.
[Blessing Potion]s and [Auto-Search License]s can be turned on and off by going to My Info -> Character > Effect and toggling Effect Status. However, the duration time will keep running.
Players can now turn passive magic on or off by going to My Info > Skills > Magic.
World environment
Edit
Mount Book
Edit
The mount book is accessible through Game Info -> Mount Book.
There is a service fee of 100,000 gold per mount stored.
Storing mounts will generate collection points every day.
General changes and bug fixes
Edit
Three new hair styles have been added: long wave, afro and rasta.
Players can now send mail in bulk to their nation, guild, and friends for a fixed price (500,000 for nations, 100,000 for guilds, and 50,000 for friends).
The launcher has been updated.
Betting limits have been increased by five times.
The number of items a player can sell in the market increases when the hero reaches character level 90, and every ten levels thereafter.
Players can now choose to hide their weapon.
My store categories are now alphabetized.
The experience obtained window while in a party has been modified.
Quiz room management is now implemented.
The trading post system has been added: each town's trading post now buys and sells regional products. Prices will fluctuate based on the availability of products. Players must buy the [Trade Permission] item from the market for a fixed price before they can buy and sell regional products.
Undocumented changes
Edit
Game engine updated to significantly improve performance, particularly during extended play.
Melee mercenary damage in free league reduced significantly.
New character model for [Mehmed II].
Nations can acquire experience but cannot gain any nation levels.
External links
Edit